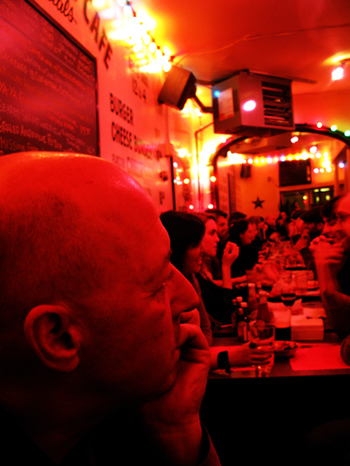 I'm not really sure what this site is about. It started life as a way of getting all my various labels, clubs and the things I've worked on over the years into one place, and that it's done, although many of the pages are showing their age somewhat having been done a decade or so ago.
Slowly, in my amateur way, I'll upgrade.
Now its developed another life, as I attempt to add various bits and pieces which relate the the NZ music industry and other things I've been involved with over the years. Hence, you'll find a series of discographies of other NZ labels, such as the hugely important Zodiac, Ripper, and Pagan. Much of this work has now been transferred to my current project, AudioCulture. There are also bios of various bands, and a story or two about the punk days in Auckland, of which, more to come when I get a moment.
I also have a blog, The Opinionated Diner (which desparately needs some TLC) and my wonderful wife, Brigid, has a design business at Hemisphere Design and a blog at The Girl In A Whirl.